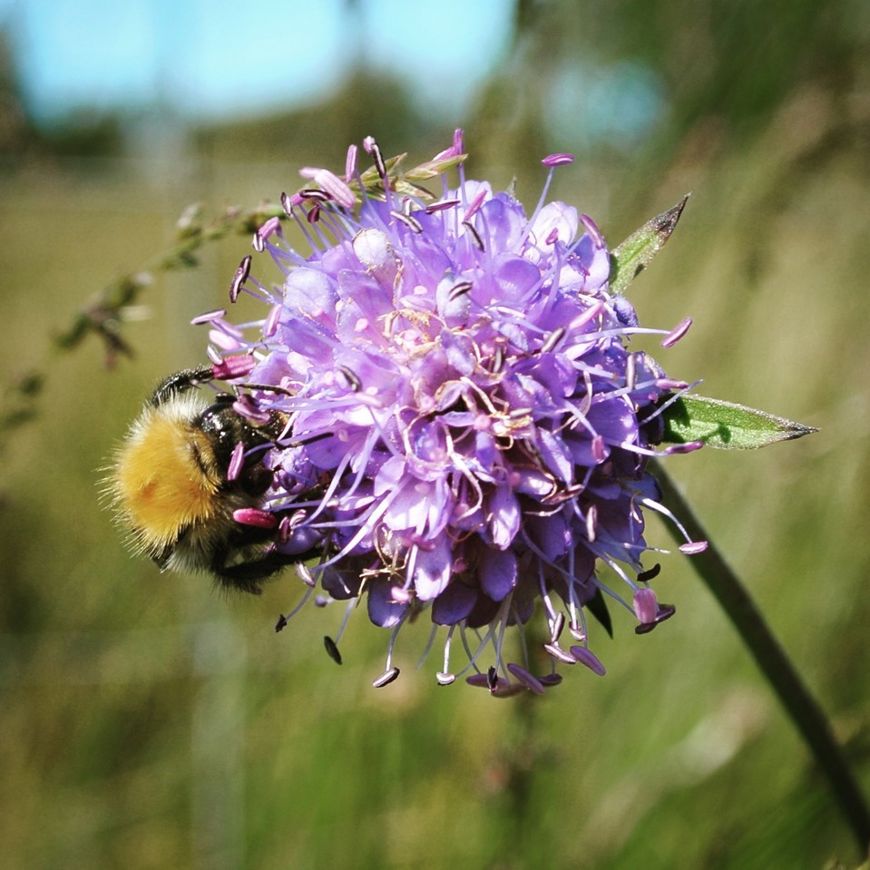 Natural resources provide all our basic needs, from the air we breathe and the water we drink, to the food we eat. They give us energy, prosperity and security. They protect us, make us healthier and improve our lives. 
The South Central Wales Area Statement aims to:
Value the Natural Environment

: by understanding how we all value the natural environment, we can maximise the multiple benefits to wellbeing and economic prosperity whilst enjoying and protecting nature.

Building Equitable Partnerships

: we can't do this alone and we are committed to giving a platform and voice to partners.

Putting the Environment at the Heart of Decision Making

: Area Statements will spearhead 'new ways of working' to help us put the local environment at the heart of decision making.
What have we been doing?
Area Profile
We started the development of the area profile to bring together the evidence we and others have about our natural resources in South Central and how they are used. We have been working with experts on:
what natural resources we have
what is special in each area
how it is looked after and why
The valleys' natural environment demonstrates the resilience of nature, with species re-colonising from adjacent areas following removal of heavy industry. The area suffers from the legacy of heavily modified river bodies, an ageing infrastructure and associated pollution and flood risks.
The valleys drain through high hills and valleys, into the lowland rolling farmland of Bridgend and the Vale of Glamorgan and Cardiff city. Linked to the associated risks with flooding, these lowlands contain some of the best agricultural land and face the greatest pressures from intensive agriculture and new urban development.
A major long term challenge for Cardiff city will be to manage the environmental impacts of its growth (including poor construction methodologies, development pressure on adjacent ecosystems) and adaptation to climate change in a resilient and sustainable fashion.
Please see our area statement boundaries map
South Wales Central Area Themes
Area statements are a big undertaking, so to make best use of our time, we have taken a step back and looked at what the evidence so far is telling us, with the aim of identifying the main themes we should focus on.
We can't speak to everyone or capture everything but by focusing on area themes we have an opportunity to draw out additional information from a greater range of stakeholders and understand the key issues in the area.
South central Wales makes up only 6% of the total area of Wales. It encompasses 5 local authority areas (Bridgend, Cardiff, Merthyr Tydfil, Rhondda Cynon Taff, Vale of Glamorgan), and is home to around 29% of the Welsh population, making it the most densely populated area.
It is no surprise then that in south central the area themes are very people focussed:
Working with our water environment
Improving people's health through the natural environment.
Improving air quality which can impact health, well-being and biodiversity.
Improving the connection between people and nature.
Rebuilding resilient ecosystems.
Through these themes we will be exploring our current relationship with the natural world, understanding how we value the natural environment in our urban areas and our interactions with the wider landscape.
What is Next?
Over the next few months (Nov-Dec) we will be working with experts in related areas, to identify areas of focus. Through these we hope a wider range of people can help us to understand how we all value the natural environment and to identify opportunities to help ensure that it is at the heart of all decision making.
In March 2020 we will publish our work to date online. It will be a snapshot of the area statement, setting out in more detail the process that we have undertaken so far, what success will look like and the actions that we and our partners have identified to help us get there.
Area statements embody a new way of working and we are all learning what this means for how we value nature, build partnerships, and how we ensure the environment is at the heart of all decisions.
Get involved
You can follow our progress and get involved by visiting the Area Statement Yammer pages and requesting an invitation to the network.
Alternatively, you can email the South Central area statement team directly:
Related document downloads